Rosmersholm
January, 2013, Novi Sad, Serbia. Set, costumes, video and light design. The Henrik Ibsen play, staged by Anca Bradu at the Hungarian Theatre in Novi Sad, Serbia. This was a daunting endeavor, since the set had to be built by only four men including myself. I spent a lot of hours placing the foam rock formations and fake grass bit by bit, onto wooden planks placed themselves on an iron structure. The whole slope weighed more than 1,5 tons in the end but it's still one of my favorites in terms of spectacular proportions.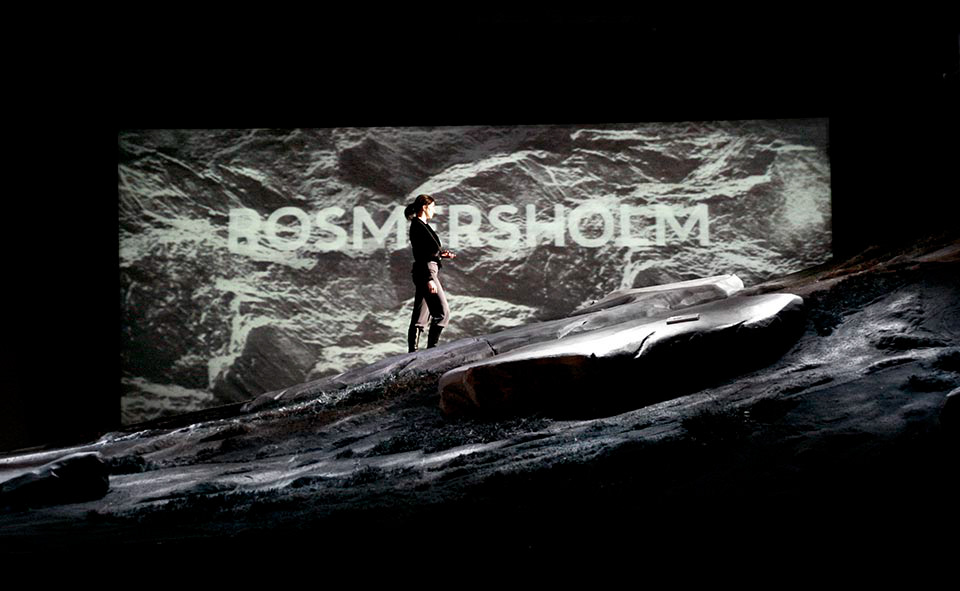 The set was painted monochrome, in a range of neutral grays, so we had to rely on the lights to color it according to the mood of each scene.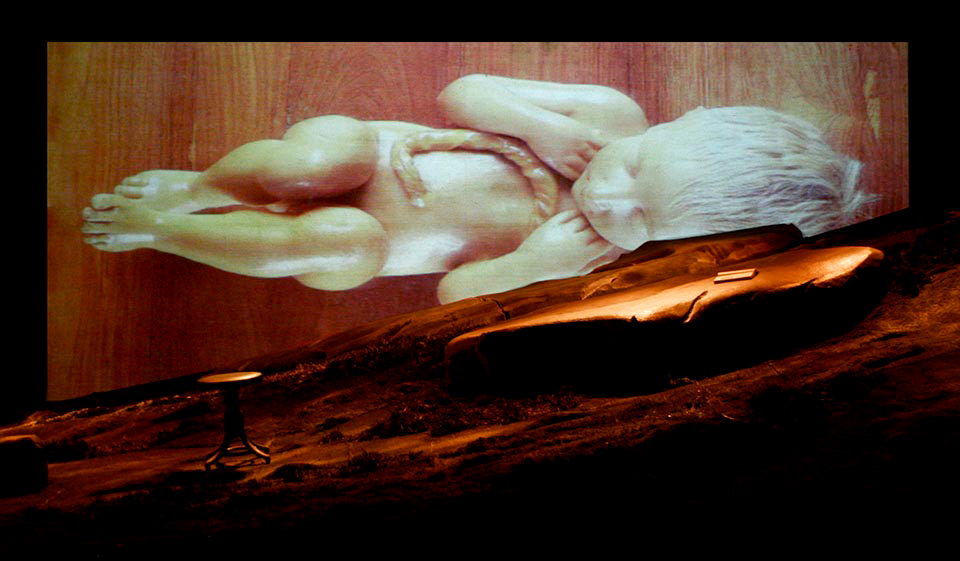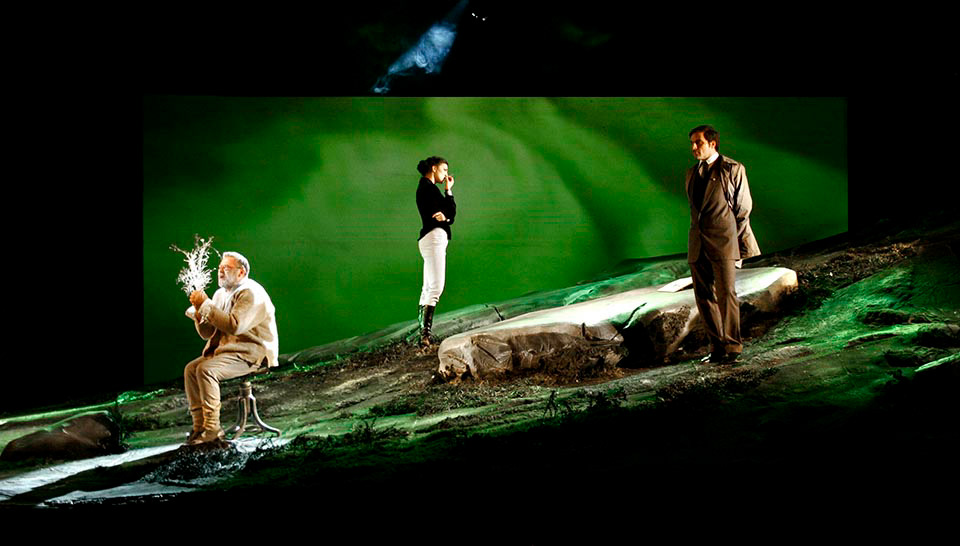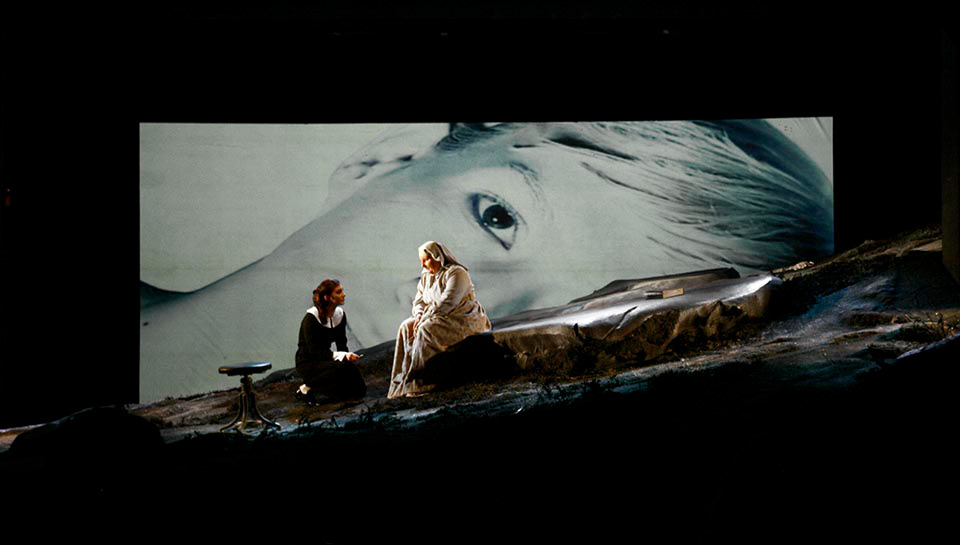 The video projections consisted of a wide range of styles, from expressionist animated collages of skyscapes, to actual footage of the actors. One of the features I love about the video in this project, was the decision to add the title of the show at the beginning, as well as notes as "the next morning", or "later that day" for the start of the next acts.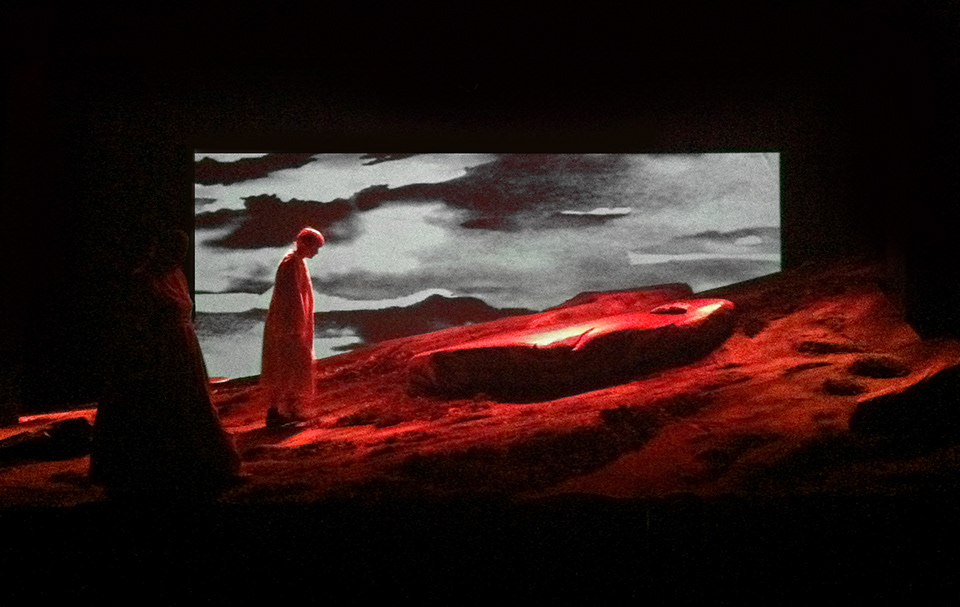 Photo credits: Mihai Pacurar