Multimedia Project / Lost Letters
2014 and 2015, Sibiu. Set design, video projection and light design coordinator. This was a two-part project that involved the acting students of the University in Sibiu, which materialized into two distinct shows. The main goal was to get the students accustomed to as many means of media as possible, from live feedback cameras, to manipulating projectors and screens, to filming during the performance, or shifting perspective with the aid of projection. The time was very short on both occasions but the results were spectacular. Probably the most fun I've had working under such tight deadlines. The first stage of the project was directed by Serban Puiu, and the inspiration was drawn from Matei Visniec's Cabaretul Cuvintelor.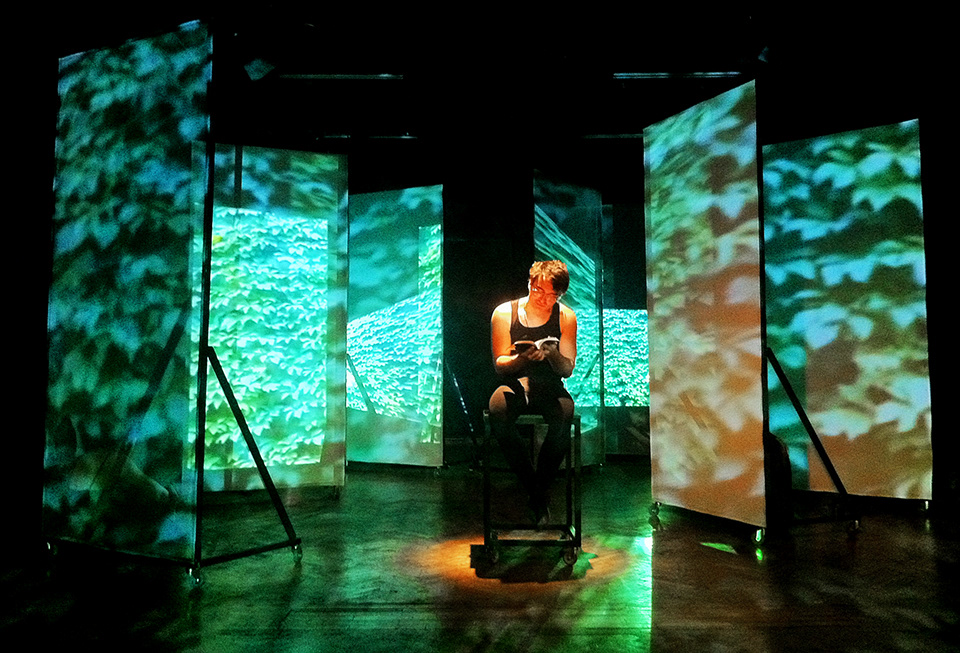 The second stage of the project was directed by Bogdan Saratean, and it was based on letters written by different cultural personalities.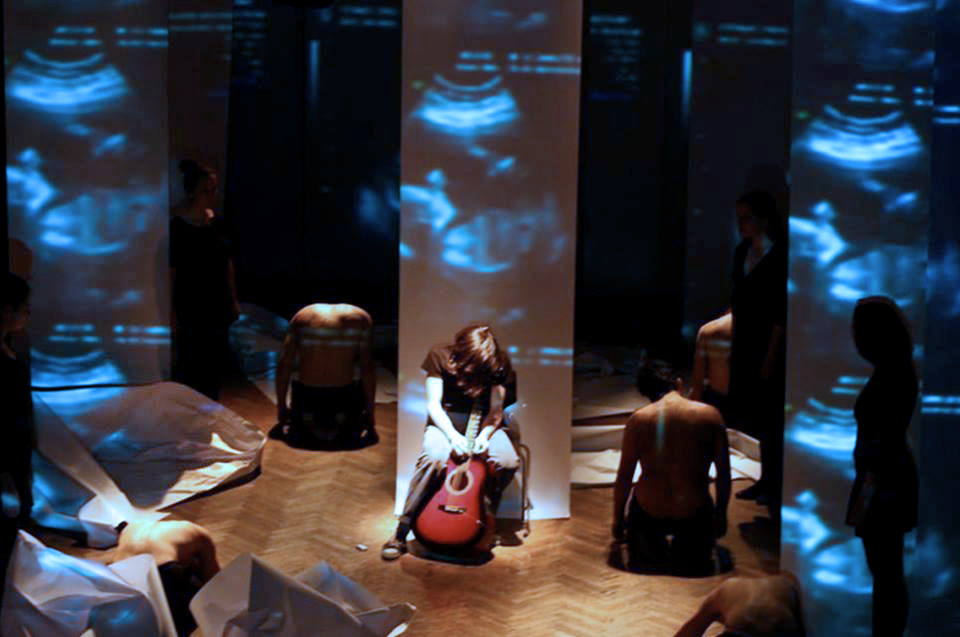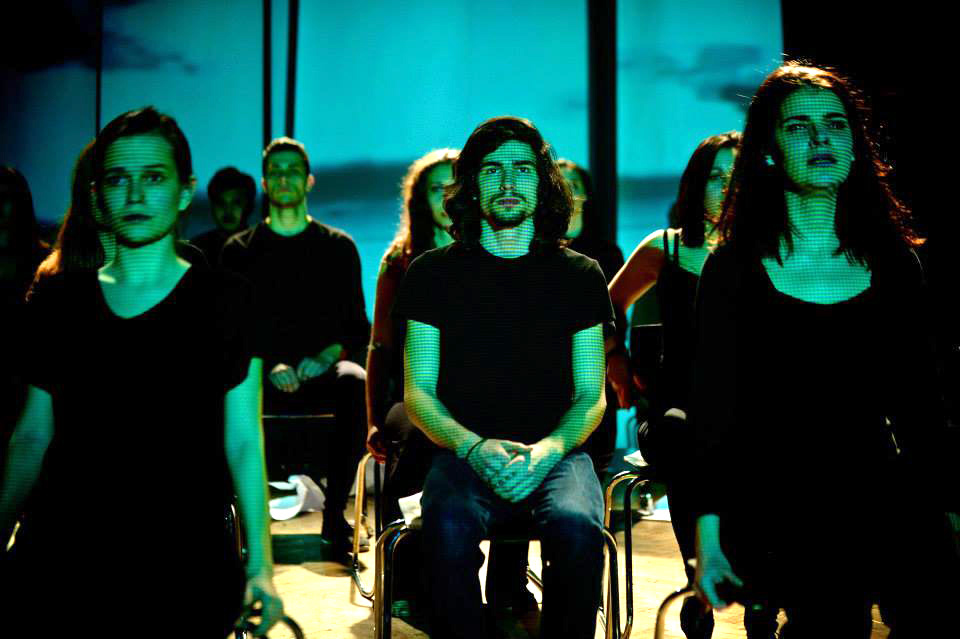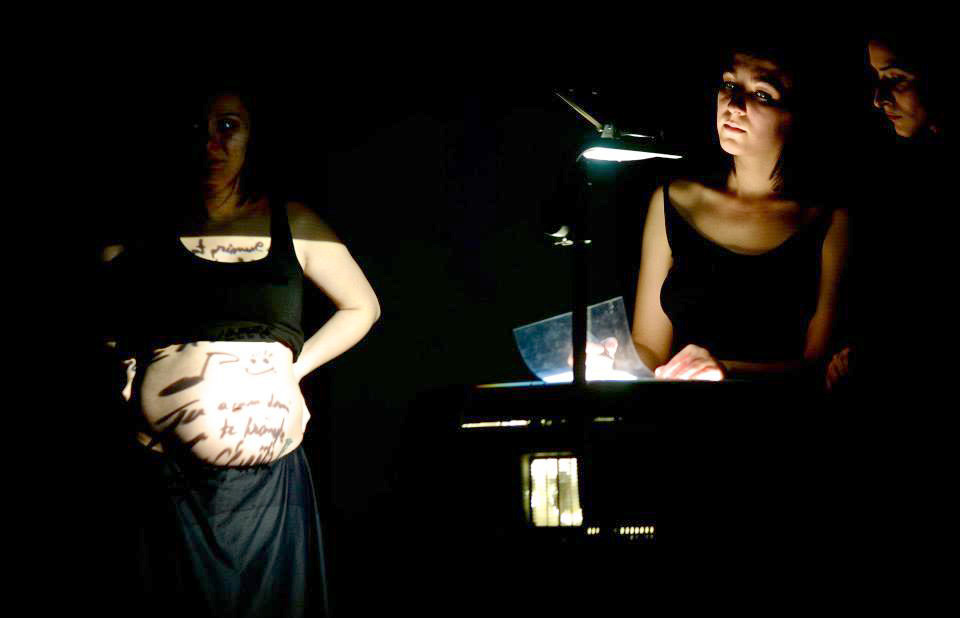 Photo credits: Mihai Pacurar & Tiberiu Cioruga